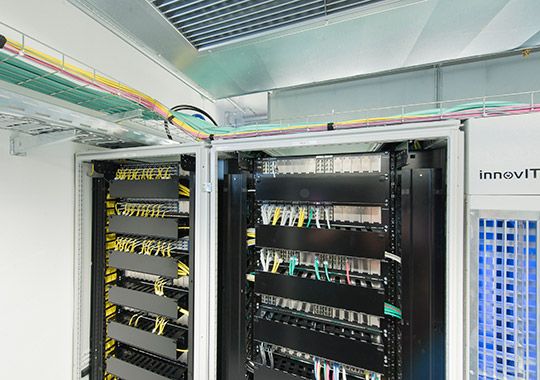 Information management
Network Infra-structure Management
The digitization is increasingly growing in all areas of business, from accounting to the individual production processes in industry 4.0. With advancing digitization, the complexity of their network infrastructure and the number of networked components increases. Here it is important to keep track and to optimize system.
Basis for a good network infrastructure management is a mapping and SNMP-enabled components.
SNMP means Simple Network Management Protocol and is a Network Management Protocol to monitor and control components such as servers, switches, routers,printers, computers and many more network centrally.
SNMP is a widely used standard that regulates monitoring and control of network components and enables handling of error messages and troubleshooting.
There are comprehensive software solutions specializing in network management. Here, not only individual physical components can be integrated and monitored, but also virtual environments.
One gets a quick overview of their system and can easily derive steps for optimization on the basis of information such as network utilization and workload.
In addition, errors can easily be identified and troubleshooted, rules can be defined and individual messages and warnings can be defined.
To learn more about the various options available, you are welcome to contact us. We find a suitable solution for your needs.
innovIT - CARES ABOUT IT