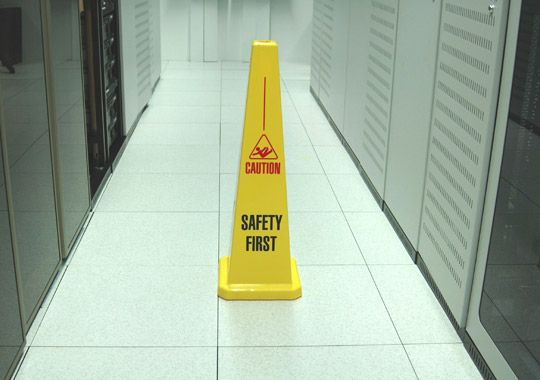 services
Data center cleaning
You run a high-quality data center on whose availability and safety the processes of your company depend on. In the continuous operation there are some risk factors which can impair the functionality of your data center or constitute a danger for the hardware.
Dust, fine particles and other pollutants are the natural enemy of ventilators, sensitive electronics and computer assembly groups. In a data centers, non-removed particles and pollutants can cause irreparable damages to regular IT systems, which usually won't be covered by insurance.
But what to do? Simple by wiping through? Of course it is not as simple as that with data centers! Although during its standard operation a data center will only be little contaminated, particles of dust and dirt accumulates with time.
Many cables, pipes, uneven surfaces and the often raised floor in a data center complicate the thorough cleaning.
Furthermore much the equipment is very sensitive and require special care when cleaning.
Therefore there are important differences cleaning a data center compared to normal janitorial services. Improper handling of racks and other delicate equipment should be avoided if possible as there are special cleaning procedures at which dust is suctioned contactless. During the whole cleaning procedure static charges must be avoided. If dry cleaning does not suffice and damp/wet cleaning cannot be avoided, there are special cleaning agents and cloths which enable thorough and safe cleaning. Furthermore, special vacuum cleaners are used which clean also inaccessible places like cable channels and pipes thoroughly.
It is usually recommended to clean data centers regularly on a yearly schedule or directly following a reorganisation, renovation as well as directly after a relocation. This can be carried out during the regular operating hours.
We will support you with your data center cleaning – of course in compliance with all relevant safety regulations and in line with the planned cleaning intervals. Contact us for nonbinding personal offer. We take care of IT
innovIT - CARES ABOUT IT