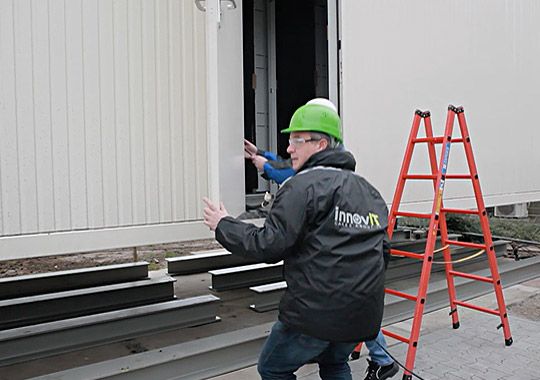 consulting
Project
management
The construction of a data center is a complex project and different subsections must be coordinated exactly. By careful groundwork many problems can be eliminated beforehand. If the customer does not prefer to take over this task, he can pass the project management to an external specialist like InnovIT AG.
On behalf of the customer the project manager supervises, coordinates and administrates the activities during the different project phases from the project preparation to the execution until the handover.
We of InnovIT AG especially emphasize the planning phase. During this period all important junctions will be set for the success of the project, we therefore are strongly involved in the phase of pre-, outline- and approval planning. The same applies to the implementation planning and the order phase. If you do not work thoroughly and detailed enough, this manifests itself considerably during the execution and is usually more expensive than careful planning.
InnovIT AG essentially accepts the following performances for the customer in all construction phases:
ο Screening of must valences / specifications
ο Ongoing target-performance comparison, when differences occur derivation of measures
ο Information and coordination of all persons involved
ο Documentation of the advancement of work and all changes of plan
ο Check of schedule compliance in the construction phase in regard to quality and quantity
ο Cost control and financing
ο Deadline monitoring, capacity planning and logistic control
ο Contracts and insurances
During all these activities the customer of course is involved in all decisions and is informed promptly and comprehensively, particularly if changes are necessary or plans cannot be kept. We do not implement anything to which the customer has not agreed.
We can therefore purposefully implement your project in shortest time. You save time and resources and can rely on your construction project to be in safe hands. Don't hesitate to ask us. We'll take care of IT.
innovIT - CARES ABOUT IT