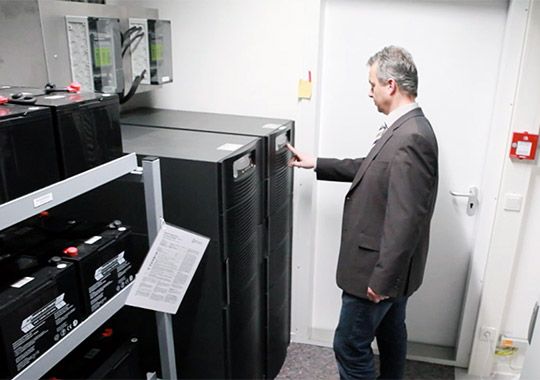 consulting
Quality assurance
You already commissioned the building of a new data center, now it needs to be assured that the different sub sections of the data center are executed in line with the intended planning.
Quality assurance with the help of the experienced engineer and construction managers at innovIT AG can assist you in freeing resources and accumulate knowledge. In case you do not have the personnel resources or your organization lacks the knowledge for the effective quality assurance, this presents a hassle free solution.
Within the quality assurance of a data center construction we can assume a multitude of tasks. Among those are the planning, steering and coordination of activities in order to assure the technical quality in plant engineering and construction.
With use of quality- and inspection plans as well as corresponding audits we are capable to evaluate the capabilities of suppliers. Our experience in many construction projects clearly is an advantage.
Already at tendering stage of a project, quality standards will be agreed on, which then will be enforced correspondingly in the following implementation phase. For this we evaluate and if necessary create individual inquiry forms, offers, order specifications and audit plans and assure the
coherence to those in supervision at construction level. This entails the assurance of timetables and schedules.
For implementation of the quality assurance we also coordinate specialist inspectors if applicable. Furthermore suppliers and construction sites will be inspected. We work in small teams, which are collectively responsible for the development and implementation of the desired standards. We'll take care of IT.
innovIT - CARES ABOUT IT