News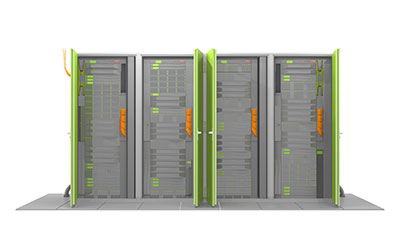 15/01/2021
Your Data Center as a Service
Digitalization creates opportunities, people have to make something out of it.
Based on this insight, we offer you the opportunity to focus on your core business while we ensure smooth Data Center operations.

We modernize your Data Center locally at your site and operate the infrastructure holistically. With system-based remote monitoring, we can remotely check all relevant operational factors. Our monitoring center, which is manned around the clock, receives incident reports as they occur and can then respond to incidents with predefined response times - either by remote control of components or with system technicians on site as required.

In addition to incident management, our maintenance program covers all products in your Data Center. At set intervals, all parts relevant to operation are checked and wear parts are serviced or replaced in accordance with the manufacturer's specifications. Our technicians are regularly trained and certified to ensure that your IT infrastructure is always state-of-the-art and secure.

In addition to an award-winning, highly efficient IT infrastructure, with our Data Center as a Service you also have all the other cost advantages in hand. For example, you can use existing reserve space and benefit from favorable local energy costs. And unlike a cloud solution, there are no increased network costs. This means you can use freed-up capacity effectively and save costs in the process.

Complementing efficiency, the innovIT DCaaS also offers certified security. In addition to TÜV certification according to ISO 27001 and EN 50600, our multi-redundant solutions offer the most comprehensive technical and physical security on the market.

However, in addition to security and efficiency, scalability in particular is important in order to respond to the rapidly changing requirements of a digitalized world. In order to react optimally to changes, our Data Center as a Service concept offers free scaling of capacities in just 8 weeks.

Take advantage of the opportunity to shape digitization. In your interest - with your possibilities. And with a Data Center that offers you all the possibilities for the future.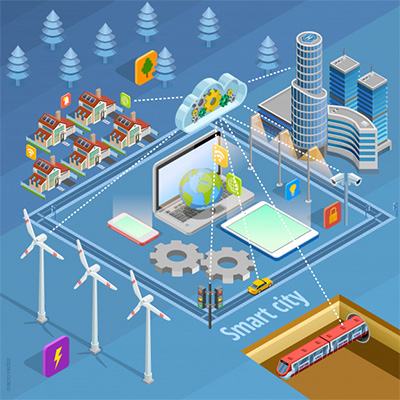 01/04/2019
SMART INFRASTRUCTURE FOR SMART FUTURE
How intelligent infrastructures are the basis for modern life.

"A half truck will not turn into a sports car," says Jörg Tennigkeit, founder and CEO of innovIT AG in Seeheim-Jugenheim. His company is known for high-quality data center solutions made in Germany and has already received several awards for innovative ideas in the area of ​​efficient, modular data centers.

Above all, the current challenges of efficient data center construction due to trends such as 5G or the Internet of Things are particularly exciting for him, because many of the resulting issues have not yet been solved comprehensively. "If we simply take existing concepts as a benchmark and try to shrink them accordingly, we will not do justice to the challenges we face as providers." Explains Jörg Tennigkeit his comparison between delivery and sports cars.

Among other things, his observation is based on a recent investigation into the requirements that a modern "smart city" places on the hidden infrastructure. In a pilot project, in which, among other things, the findings of large companies such as Google or Deutsche Telekom have been incorporated, inter alia, the distances of 5G transmission towers or the energy requirements of the associated data processing stations were determined. With some even for infrastructure insiders surprising findings. For example, the necessary distance between such stations in order to handle and process the multitude of information from the smart Internet of Things is much lower than previously forecast. In addition, the resulting energy requirements for power supply and air conditioning of the IT infrastructure quickly push existing concepts to their limits.

"If we want to provide transmission towers as well as information processing centers with more than 100 kW in densely populated metropolitan areas within a few hundred meters, we need perfectly coordinated systems that, in their new form, have to be much more spatially integrable than conventional ones Data center environments are". The innovIT AG has been pursuing the approach of building infrastructure around IT for several years, rather than forcing IT into an existing infrastructure. And this brings a decisive advantage as an experience projection: "Our solutions focuses on the symbiosis between IT and infrastructure (...)" says Jörg Tennigkeit. His company already has solutions in its portfolio for environments that are no larger than a server enclosure, but they are just as certified and secure as larger, more conventional designs.

With a modular design that combines the advantages of fast availability in large quantities with performance adapted to the results of the investigation and integration into existing environmental concepts, new potentials are to be tapped for innovIT AG:

"Our well-known and proven benefits, such as 30-50% energy savings over traditional concepts and up to 40% lower total cost of ownership, are an important first step towards a better, smarter infrastructure. But if we can now also supply products with 1/3 less floor space and 50% faster roll-out, then we make a major contribution to ensuring that a smart city also uses smart infrastructures. Because we do not do half things ", jokes Tennigkeit concluding.

No - half things are not an entire solution. Because we already know from the beginning: even a smarter half truck does not make a smart sports car.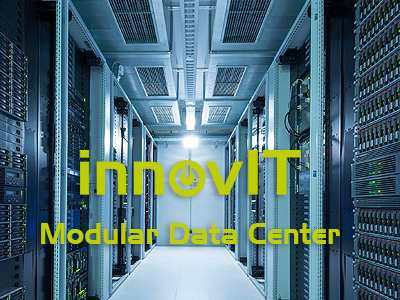 13/03/2019
innovIT AG strengthens positioning as a leading provider of modular data center solutions for the automotive industry
innovIT AG, the specialist for integrated solutions in the field of critical infrastructures, is pleased to have once again successfully demonstrated its competence and leadership position in the supply of innovative IT infrastructures for the automotive industry by winning a Europe-wide tender for a major South German automobile manufacturer.

The winning contract includes the design, construction and operation of a total of nine data center modules, equipped with highly efficient direct free cooling, designed to be the perfect environment for a dedicated high performance infrastructure in a highly compact design.

Jörg Tennigkeit, CEO of innovIT AG, said: "We are extremely proud that we have successfully completed a challenging bidding process with our modular solution and are now able to contribute to the development of future vehicle generations and the future of autonomous driving.

From its headquarters in Seeheim-Jugenheim, innovIT AG offers innovative solutions for efficient, modular data center environments at over 30 locations worldwide and operates critical IT infrastructures Your customers with an international service team that is available around the clock.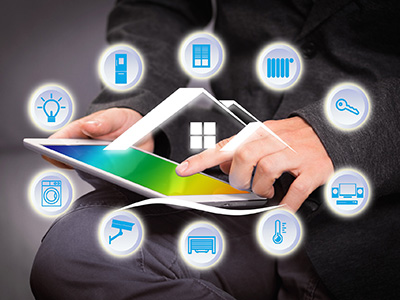 08/02/2019
Extended competences in the field of Smart Infrastructure
1256/5000 The innovIT AG is expanding its expertise in the direction of Smart Infrastructure. For this purpose, a team of MSR experts was qualified over several months and integrated into the operations of innovIT AG. As a result, the portfolio of services now also grows into the area of intelligent building technology and control in addition to the well-known innovative solutions for modular data center construction. The new team have extensive qualifications and help innovIT to generate further synergies between building technology and the Internet of Things.

In addition, innovIT AG welcomes a new board member for production. In the wake of rising demand for the products of innovIT AG, this crucial area will be further strengthened by many years of experience in the automotive industry and manufacturing technology.

"Through the constant improvement of processes and processes as well as the expansion of our fields of expertise, we can continue to ensure our market leadership in terms of competence and know-how with our reinforcements," says Jörg Tennigkeit, CEO of innovIT AG.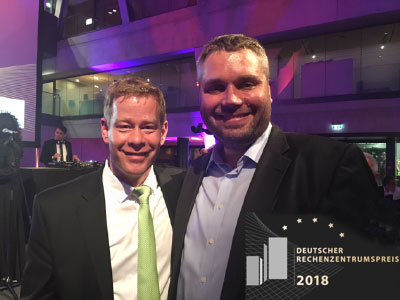 24/04/2018
German data center award: innovIT360 AG awarded twice
innovIT360 AG proudly won two awards at the German Data Center Award on April 24th in Darmstadt.

As the winner in category 7: "Comprehensive IT and FM projects in the data center", the integrated Edge data center as intelligent data center as a service (iDCaaS) of innovIT360 AG prevailed against strong competitors.

Another strong second place for innovIT360 AG in the category 6: "Energy efficiency improvement through conversion in a existing data center" with the establishment of an international cloud hub with modular data center infrastructure.

"Being the only company even to be awarded in two categories of this recognized event makes us particularly proud as a young company," says Frank Zachmann, CEO of innovIT360 AG. Jörg Tennigkeit, CEO of innovIT AG, adds: "After winning the German data center award by innovIT AG last year, this award shows the innovative potential in the products and services of the innovIT Group and how well-regarded experts rate it." In the past year, we had decided to refine the excellent products of innovIT AG with high-quality services". "The current demands for flexible and efficient edge and cloud services create demand, we provide solutions." adds Zachmann.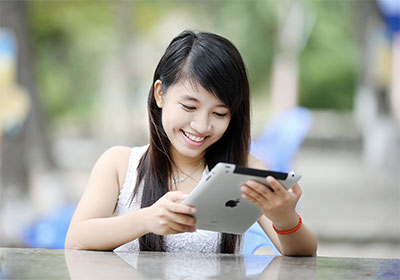 13/04/2018
IoT – Innovations, Obstacles & Trends
Frank Zachmann from innovIT360 explains the infrastructure challenges for developing the innovative power of the Internet of Things and offers a solution for the future of digital infrastructure.

Will the Internet of Things change the world for the better? Yes, undoubtedly!
But: Exactly when and how still depends on a myriad of influential factors.
And how can we as the telecom industry help bring good ideas to life?
This article selects just one single sample case of a B2C related aspect of the IoT, allowing us to explore how the innovations of modern technology face obstacles in their own right, and to helping us to identify what a solution might look like.

So what are we specifically looking at? Here we examine the case of the possibly often heard-of intelligent electricity power management at home. Or to pin it down even further: The intelligent washing machine, the intelligent power reader, and how the power supplier tries to create a balance of interests. Sounds interesting? Here is the story.

Creating a balance of interests with smart washing machines

Destatis.de tells us that 96.4 % of the 37.3 m households in Germany own a washing machine. That gives us a total of roughly 36 m washing machines. Given the power demand of about 1 kWh per run, this results in a total power demand for washing machines in Germany of about 4% of the overall German private power consumption (www.oeko.de). Based on an older set of statistics from 2006, that means about 140 kWh per household / year. Since then, power prices have increased from around 20 to almost 30 Ct./kWh. That means 42 Euro per household and 1.5 bn Euro in total. Quite a large number to get your head around.

But how does this relate to the above mentioned IoT? A lot. Modern machines can of course use better, higher efficient washing programs and bring the power consumption down.

Also, the washing temperatures can be reduced with some sort of linear effect on costs / efficiency. But what about the following simple maths?

Imagine that a modern intelligent power meter measures the power consumption in a private household and reads out the washing pattern. Imagine that this reader communicates both ways: It would be able to feed the power supplier with the exact demand for power in terms of when and how much power is needed.

With the help of an interdependent connection between end-user and power supplier, a 3-5% reduction of power prices could be leveraged. We have come across some power providers who want to use this data and who would consider offering customers intelligent data tariffs (i.e. the smart grid concept that might help to steer power demand and prices in relation to real demand) to enable the potential of the Internet of Things to communicate in the other direction: If the power meter accepts the special – let's call it a "washing tariff" – at night time, for example, it could signal the start of the next washing program to the machine. With the help of that interdependent connection between end-user and power supplier, a calculated 3-5% reduction of power prices could be leveraged due to better network efficiency. Again, 5% of 42 Euro per year may sound boring, but what about 5% of 1.5 bn. Euro = 75 m Euro? And we have not yet touched on any other aspect of better use of overall resources related to that.

So that sounds pretty simple and not a lot of brain-power is needed to get the concept running theoretically. Hooray to the blessings of the innovation. But what about the "obstacle" – the "o" in this interpretation of the Internet of Things (IoT)?

"With current capabilities we are not able to measure, transport and analyze more than 3 days of total customer data". A recent talk with one senior analyst from one of the four big power providers in Germany caught this author's attention, most specifically one comment: "(…) we simply don't have the (technical) bandwidth". When talking to him about the plethora of ideas doing the rounds in terms of new innovations enabled by technology, he told me about a research project they undertook to inform both a feasibility study and a rate card of innovations being pursued. Whilst many more good ideas than just the simple sample used here were being investigated, the power supplier learned about the theoretically simple but very important roadblock: the digital infrastructure. "We simply neither have the telecom bandwidth to transport the data nor are our data center capabilities sufficient to actually analyze the data," the analyst said. Or to get more straight to the point: "With current capabilities we are not able to measure, transport and analyze more than 3 days of total customer data". (!)

What a point… given the opportunities of new sensors and the ever-growing number of intelligent "things" in the IoT we will see in future, we just learned that there is not enough "backend" capability in networks and data centers. Again, this is one real case example of thousands of potential samples per day. Where does that take us?

Creating infrastructure to meet the demands of IoT

Here comes the "T" after the "innovation" and the "obstacles". The trend for Edge computing and a change in the overall network thinking, which is needed to deal with not only this, but all aspects of quick data collection and consumption to come (analytics and subsequent reaction). All of this needs to take place in a distributed manner, to neither be transported over long distance networks nor to be processed in dedicated central data centers.

We have to bring the network to the data, not vice versa – meaning both high volume data networks like 5G and fiber for data transport, as well as distributed micro data centers for data processing. Casting our eyes ahead to another story (the full story will follow in June's edition of dotmagazine): A recent study on connected autonomous driving concluded that to handle the critical data volumes efficiently, some sort of a data handling unit would need to be installed within no more than a 15 km radius. Applying this to our sample case as well as to our general discussion, this would mean: we have to bring the network to the data, not vice versa. And network means both high volume data networks like 5G and fiber for data transport, as well as distributed micro data centers for data processing.

innovIT360 is working on exactly this matter, talking to both real estate owners and the power industry concerning how this can be achieved in the most efficient manner. Why shouldn't multi-tenant real estate developments carry their own small micro data center and function as a central processing resource in the "IoT grid"? An intelligent DC as a service, which could run analytics of power demand, telecommunications, and cloud hub for other central services and others? We envision this to be a central trend of the so called "Edge": we bring the network and the processing power to the data. In order to get over the "O" in the IoT – making IT work.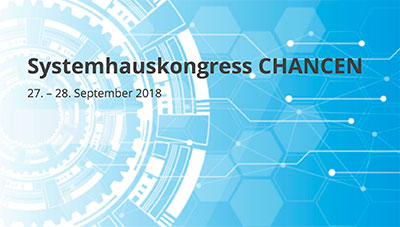 17/03/2018
innovIT as partner of the system congress 2018 in Düsseldorf
Under the motto "mastering the digital transformation", this year's system house congress will take place from 27.-28.9.2018 in Düsseldorf. As a strong partner for system houses, service providers and IT service providers, we are represented as an exhibitor at the congress with our own team. Among other things, we show our innovative and efficient data center solutions there.

Top-class speakers will be interesting and exciting lectures u.a. on the topics of managed services and security. An award ceremony on the evening gala for e.g. the "newcomer of the year", or the "newcomer of the year", round off the program as befits our standing.We look forward to this high-caliber event as well as to interesting and forward-looking discussions.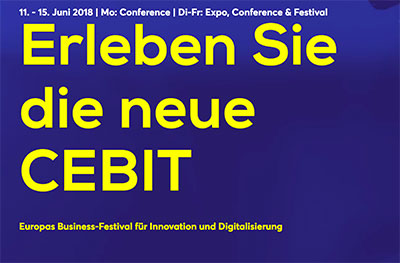 10/02/2018
The German Datacenter Manufactory at the Cebit 2018
innovIT is the specialist for innovative, modular and highly efficient data center solutions. An experienced team of experts plans, builds and manages data centers of various sizes. The smart EDGE data center solutions from innovIT (innoSAFE) offer highly efficient protection of your IT components for small to medium data centers. Our flexible room-in-room solutions and our module data centers (innoMDC) complete our portfolio in all directions.

In addition, at CeBIT we present our concept DC Complete, our fully integrated hybrid cloud solution based on our powerful and flexible EDGE data center solutions. We deliver all services from a single source.

Please come to us. We are here for you! Hall 12 D132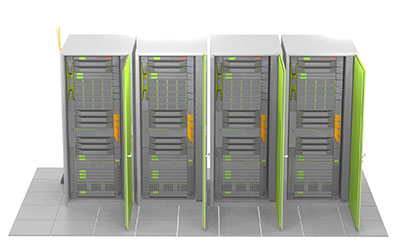 26/01/2018
IOT as a driver for data growth – and as a reason for new infrastructure solutions.
A sample case and a statement for the modular Edge of the Internet.

Even in the era of smartphones and a never-ending stream of data being published through the myriad of apps: One of the most interesting drivers of data also is the internet of things, aka the IOT. And what "thing" could better function as a sample of "silent data collection" than the car. And here is why:

Most of us use it daily and we all have seen some numbers and have an idea on how much or often we drive it. For example, the average annual mileage in Germany is about 14.200 km per year. And we all are aware of that and the general relation of our driving to issues like the CO2 footprint.

But how does the "data footprint" of a modern car look like? And how do we cope with the handling of that data – not looking into the aspect of data protection at this time, instead linking it more with the technical aspect on how to handle that amount of data most efficiently today and in future.

Intelligent cars already today collect data on a wide basis: Driving profiles, maintenance data and state-of-the-art assistance functions lead to an average of 1 Gigabyte of data per second in each car. Most of that is driven by video-based systems to allow cars to drive partly autonomously, which indicates that number will even grow further with more capabilities and complexity on the horizon. Looking into the automotive industry we talk about a factor of up to x20 for the future, leaving us with a total indication of potentially 50 Terabyte of data per car per day in the era of autonomous driving.

What if we try to extrapolate these numbers to the total of cars in Germany today (46.5 m)? Given an average speed of 60 km/h, the 14.200 km per year translate into "just" 852.000 seconds of driving time or an equivalent of 852 Terabyte (which is 0.85 Petabyte) per year. If that resonates with an average of c. 2.3 Terabyte per day, we are roughly in line with a factor of x21 to end up with the anticipated 50 Terabyte per day in the future. But this is just one (!) car. Multiplied with 46.5 m cars in Germany only, we end up with a current data volume of up to 40 Zettabyte per year today or 848 Zettabyte in future. That is approaching 0.85 Yottabyte – welcome to the next level of big data volume: A yottabyte is 10*24 Bytes (1000000000000000000000000 – imagine that).

Too much heavy lifting and a bit too much of Bytes? Let's translate that differently: Modern cars are sort of data centers by themselves – they carry a processing power of more than 100 CPU and need to validate data within milliseconds, before they might send the results not only to their internal driving systems, but also to communicate to other vehicles on the road.

Even if today the largest test fleet of cars is Tesla, they have gathered "just" about 1 bn. kilometers of driving intelligence. The most recent first death caused by an autonomous vehicle shows the need for further traffic observation by the car, which means even more data collection and quicker validation. And data transport.

Will 5G be the answer to this? No. If the amount of data will explode as indicated above, there will be a clear need for efficient data management systems, which are both cost and network efficient. A recent study came to the conclusion, that within 15 kilometers of range, a small local "data handling unit (DHU)" would needed to be installed in order to get data transported and validated in the most efficient manner, including latency aspects for overall safety. That excludes traditional network and data center infrastructure and opens the door for the next wave of the Internet – the Edge.

Imagine a stand-alone unit, with full capabilities in terms of power, cooling and connectivity. Portable, ready to rack, stack and operate by plug & play into public power and network supplies. That is the sample use case for the next generation of small modular build-outs of data centers, combined with antenna technology for Car2Cell communication within short distance such as the indicated 15 kilometer radius. Whilst there are some manufacturers already in the field offering that sort of infrastructure, the next logical step is deploying fully equipped DHUs on a pay-per-use base. Currently, these flexible infrastructure modules, up to a capacity of 3 petabytes per unit, are already available from innovIT360 AG. Ask us ...

So, in the near future, we are looking at deploying a network of modular DHU for loads of data and enriching capacity per unit as quickly as possible. If we then can cope with car data traffic, the next level will be the remaining topics on German Autobahnen. What about trucks logistics, digital restaurants and break areas and so on? The move to the Edge on the run, the IOT offers many more sample cases for the next issues. Stay tuned.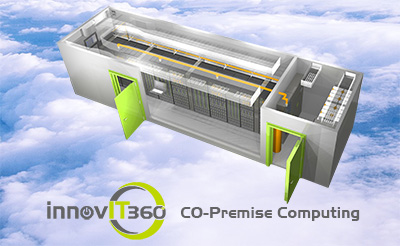 05/09/2017
Unified deployment model for IT infrastructures solves complex requirements: Co-Premise Computing" for my data center
Evolution of the IT infrastructure urgently needed!

The dilemma: Rapid growth in data processing through digitilization.

The increasing digitalization of business models and processes is increasingly fostering the complexity of IT requirements. A large number of influencing factors make the long-term planning of resources for IT more and more difficult. And: no one knows exactly where the journey is going - is Cloud going out again soon?

The challenge to the management of IT infrastructures is to solve seemingly insoluble opposites: long-term budgets and planning cycles versus ultra-fast IT provisioning cycles are also a target conflict, as is the fact that infrastructures are always seen as a necessary commodity service for the provision of computer resources.

As a result, the more flexibly, cost-effectively, and faster infrastructures can be created and managed, the better these can be scaled to different requirements. Thus a focus of the resources on the value-relevant applications is necessary. There is therefore a need not to provide standardized services and basic technologies with their own resources.

Typically, IT managers then choose either to outsource the data center to the cloud or to an operator of colocation data centers. In both cases, however, this means that the data center is no longer in the company's hands. However, this results in consequences for the sovereignty and security of the data as well as a dependence on third parties, which is associated with costs and risk.

The idea: Infrastructure follows compute power

Intelligent infrastructures are solving these, in addition to the well-known topics of colocation and cloud, the third mainstay contributes to the stability of the IT environment: the data center on the ground. The infrastructure is provided where the computer capacity is required.

With the co-premise computing model of innovIT360 AG, customers agree on the security, availability and resource efficiency of an on-site solution with the advantages of a cloud infrastructure. In a usage-based billing model, customers are able to flexibly handle their respective needs for computer resources without sacrificing the luxury of a completely separate infrastructure.

This is the basic idea of the new model: demand-oriented, innovative data center solutions at the customer's premises are made available as part of a "pay as you use" model. The data center capacities not required by the customer are used by a managed cloud environment, which is available as a growth resource in the real-time as a priority for the local company.

The advantages: Maximum flexibility and security at a reduced cost.

Economically and ecologically, the disadvantages of individual deployment models are eliminated in the combination of all three fields: maximum utilization and efficiency of the resources in the enterprise are accompanied by complete flexibility for the customer in the use of his data center environment.
"While in the typical scenario the provider of a product tries to best meet the needs of the customer with the available resources, the model of co-premise computing is already turning the way into thinking: Which solution offers the best demand coverage and best use all existing resources? In my opinion, this is the optimal combination of resources and benefits and is a major innovation in contrast to traditional deployment models for IT infrastructure capacity, "said Frank Zachmann, CEO of innovIT360 AG. "Customers and prospective customers perceive this idea as an opportunity to finally escape the devil's circle of decision-making between outsourcing and dependency and to develop and realize an economically attractive solution under their own direction - a triple-win scenario of all."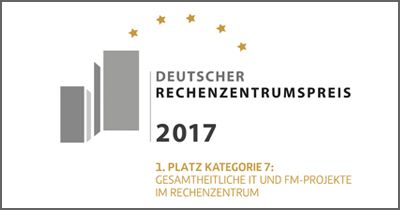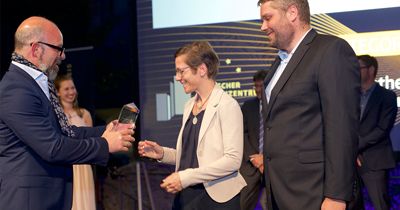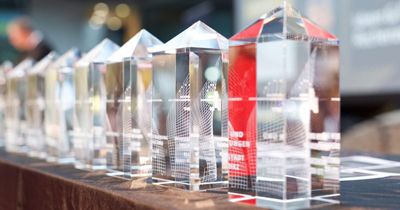 25/04/2017
innovIT AG takes 1st Place at the German Data Center Prize
After winning the prize in 2012 already, we won the 1st prize at the Deutscher Rechenzentrumspreis 2017 (German Data Center Prize). This time we won the category "Holistic IT and FM Projects in Data Centers".

Our chairman of the board Joerg Tennigkeit, our board members Anke Tennigkeit, Frank Zachmann and our head of sales Anja Reuter have been excited on their ride to the festive Gala in Frankfurt already. They already knew that innovIT AG is amongst the first three places of the category. That's why the mood was great before we found out which of the three places we took.

They enjoyed the great Gala event. When it finally came to the announcement of winners within our category we suddenly found that we have won the first prize!

We are very happy and honored about the prize and will give everything to continue developing innovative products and solutions.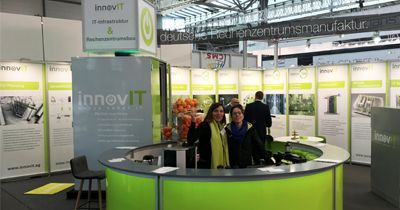 20/03/2017
CeBIT 2017
innovIT AG sets new Standards in Data Center Construction

The German Data Center Manufacturer innovIT AG has been at the 2017 CeBIT again and introduced the new generation of InnoSAFES for the first time ever.

Besides the established features the further development convinces with innovative technical extensions and a facelift. The new InnoSAFES impress by providing more space at nearly the same size. They offer highest efficiency at least space.

These "space miracles" can optionally be equipped with our innovative cooling systems. Sustainability and efficiency play an important role here. By individual analyzes we can find the best possible saving potentials. The solutions amortize within shortest time by themselves.

InnovIT AG plans, builds and maintains your data center - worldwide. All solutions and services come from one single source. By doing so the your technology receives all necessary maintanances and the replacement of wear parts.

innovIT AG – CARES ABOUT IT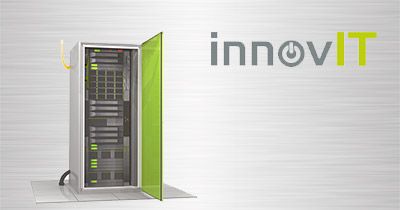 02/01/2017
innoSAFE new generation
The innovIT AG would like to remain faithful to the idea of manufactory. In every really good manufactory, however, also routinely and effective procedures are chosen. In this regard, innovIT AG is committed to the improvement and optimization of the innoSAFE line.

The focus of the improvement was a lighter weight, technically optimized dimensions and, above all, that much more technology is to be accommodated in the innoSAFE. Overall, the improvements have yielded so many advantages that economic benefits for the customer have also evolved.

Combined with the strategy "everything from a single source", the new product line brings innovIT AG into a responsive and competent initial situation, which is necessary to meet the requirements of customers, IT and the legislator.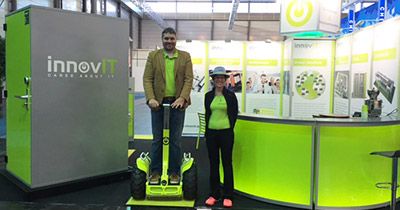 24/03/2016
The innovIT AG at Cebit 2016
Around 3,300 exhibitors from 70 countries make Cebit the largest IT trade fair in the world. Self evident that innovIT AG is also represented here.

With the topic "d!conomy: join - create - succeed" the exhibitors showed at a rapid pace the digital transformation has conquered all areas of the economy. Oliver Frese, CEO of Deutsche Messe AG, sees the great task at the beginning of the digital age in the shaping of the economic and political framework conditions "with regard to data security and privacy". He continues: "Anyone who wants to maintain their position in a highly dynamic market environment must take the chances of digital transformation."

For Jörg Tennigkeit, CEO of innovIT AG, Cebit is the highlight of the year. "Our highly available data centers offer the highest level of security and maximum energy efficiency. Our highly efficient cooling concepts are based on sustainability and environmental protection. With our modular container data centers and our IT-safes, we offer individual solutions for every company. "

The innovative innovIT FreeCoolSafe, which promises maximum availability in compact IT environments with low space requirements, attracted attention at the innovIT booth this year. The solution not only reduces the operating costs, but also helps saving the environment, for companies.

In retrospect, Jörg Tennigkeit is more than satisfied with the fair appearance in March 2016: "We have been able to create exciting new contacts with which great projects can be realized in the near future. Our FreeCoolSafe was very popular with the trade fair visitors. We received great feedback and interesting thoughts. At CeBIT 2017 we are definitely back!"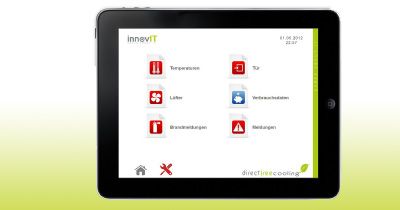 20/11/2015
New system for energy management in data centers
Just now, innovIT AG has successfully completed a research project with HEMS Darmstadt in order to make the control of data centers even more effective. A team of electrical engineers and their professors developed a new control technology in close cooperation with the company. The result is an integrated data center control system and DCIM solution, which meets the requirements of DIN ISO EN 50001 for energy management systems and makes the operation of data centers even more efficient.

The introduction and further development of such control systems is not only worthwhile with regard to operating costs, but is also worthwhile by a new law amendment: green electricity reimbursements according to the EEG can only be obtained in the future who has implemented such a control system. innovIT AG now has the innovative and up-to-date control solution for every data center.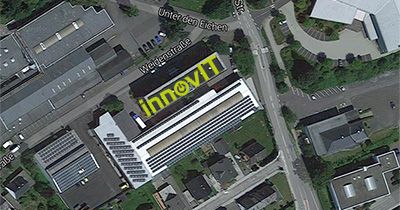 15/06/2015
New production site in Bad Marienberg
The innovIT AG relocates her production site to Bad Marienberg in the Westerwald. On 2,000 square meters IT-safes and container data centers will be manufactured in the future. Additional areas are used to store components for data centers. In addition, the teams for planning and assembly are brought together at one location. As a result, news from the development can be converted more quickly into innovative products.

The move now provides sufficient space for the production of high-quality IT solutions. Especially the production of the innoCONTAINER requires a lot of space. Especially since innovIT AG is one of the leading providers of container data centers and innovative system solutions for data centers in this area, the innovIT AG is constantly preparing for the future with this change of location.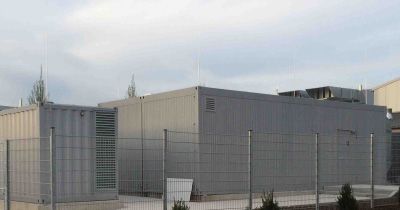 17/12/2014
Tested quality, energy efficiency and high availability - container data centers from innovIT AG
Independent testing by third parties is the best way for our customers to get a proof of the quality and safety of our products. The innoCONTAINER, the compact outdoor data center, was tested by VdS at our customer VW AG and found to be particularly safe. The VdS is a test institute recognized for decades with the focus on fire protection and intrusion safety. The container data center, developed by innovIT AG, has been certified by this independent institute to be particularly leakproof and to meet all fire protection requirements.

This is not only important in the event of damage, that smoke gases, water or moisture should not be able to penetrate the data center. Even during operation, this ensures that the data center is always protected against weather influences, even if it is not integrated in a fixed building. This shows that a modern container data center, as developed by innovIT AG, offers optimal IT protection.

This compact data center also makes the unique combination of direct free cooling and high-quality fire protection. Hybridcooling is an innovative climate control system developed by innovIT AG for data centers, which works with the outside air and is therefore environmentally friendly and energy-saving (PUE 1.06 350 days a year). Only in the innoCONTAINER, this technology is offered in combination with a comprehensive fire protection, which ensures fire safety for 90 minutes in the event of a fire. This is made possible by the innovative fire protection system from innovIT AG.

With its customer VW AG, innovIT AG is pleased with this very positive test result and takes this as an incentive to continue to develop new solutions and approaches in the data center technology and bring them to market maturity.