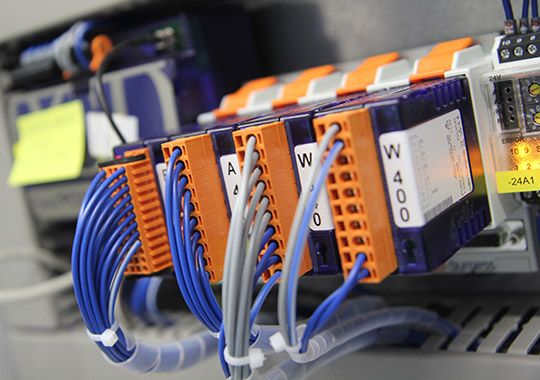 services
Remote supervision
If disturbances appear in a data center, it is important to identify these early and to react fast and competently.
It is not sufficient to only recognise possible dangers by sensors and reporting systems. Data must be supervised permanently and immediately corrected, if needed. For a 24 hour surveillance competent manpower is needed which is not at every company's disposal. The question should be asked if an in-house solution for companies with a small data center is the most economic solution.
To monitor a computer centre there is no need to be present, but the data have to be supervised constantly in order to be able to react correctly if irregularities occur.
Therefore it may make sense to assign an external service provider for this. Such providers posses the
specialised knowledge and experience to recognise the risk and initiate the correct steps. He also knows all maintenance partners and can brief them immediately and competently about occurrences.
Basic condition of this service is the knowledge of the data center with its documentation. This doesn't only help the service provider to detect and remedy any faults, it also ensures that all necessary information can be provided immediately.
We offer advice if you have questions on the remote monitoring or if you're indecisive, whether you want to supervise your data center by yourself or contract the supervision on to an external service provider.
Of course we also assume the remote monitoring of your data center. We take care of IT..
innovIT - CARES ABOUT IT