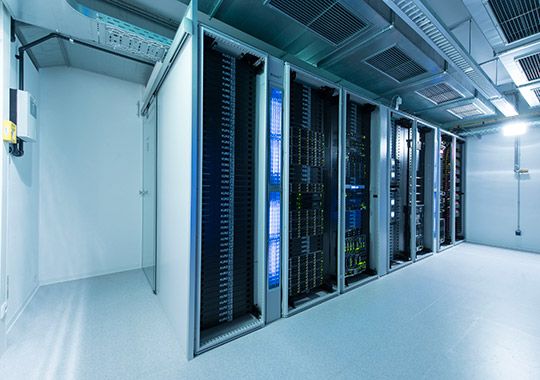 outdoor
Video surveillance
The most sensitive areas of a company are the rooms of the data center. Protect data and servers from unauthorized access with intelligent video surveillance.
An integrated video monitoring for your data center is to increase a sensible investment for the safety. A camera acts as a deterrent and helps in case of attack, in the investigation of facts. In addition, they are still brings other benefits:
Thus, a camera can be used for example as a control instance for an access concept to grant access to, for example, from a distance, this is ideal for dedicated access areas in the security zone concept of a data center.
The installation of the cameras does not necessarily require the creation of a new infrastructure. Cameras can be easily integrated on existing IP networks.
Also in operation, there are many possibilities. So, in addition to continuous operation, the cameras are activated simply via motion and record only the relevant incidents.
We will help you in choosing the right devices and advise you in the conception of your security concept. Don't hesitate to ask us, we'll take care of IT.
innovIT - CARES ABOUT IT