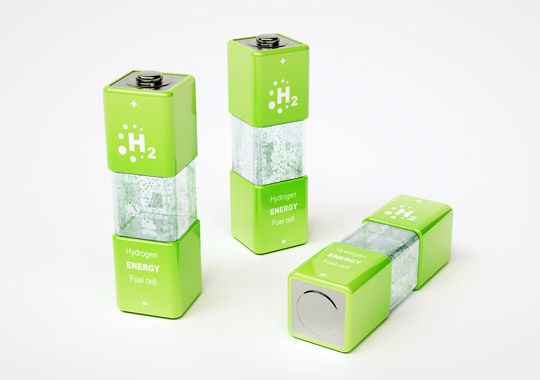 classic
Fuel cell
A recent development in the area of uninterruptable power supply (UPS) is the use of hydrogen fuel cells as energy storage or generator. Conventionally different battery types are used as a storage media to store electrical energy and if necessary supply the data center over a certain time period. For the bridging of longer periods, diesel generating stations are often used in addition.
A hydrogen fuel cell is placed outside the data center. It is fit for use at environmental temperatures from 5 to 55 degrees centigrade. Therefore it does not need cooling of its own compared to some battery types.
In principle energy arises from a reaction between oxygen from the air and hydrogen. Pure hydrogen does not appear in nature, it has to be produced artificially with high use of energy.
This energy is released during the reaction with oxygen. This technology is emission-free, longer-lasting than batteries and unproblematic in disposal.
In combination with an electrolyser which is driven by regenerative energy sources like wind, sun or geothermal power, a hydrogen fuel cell can realize a very economic, self-sufficient and also ecological emergency power supply.
An electrolyser divides the water
arising at electricity generation back into its components oxygen and hydrogen, which then in turn can react and release energy. Such a circulatory system is absolutely network-independent, with low emission, low in operating costs and is based on harmless substances which don't burden the environment. If you would like to equip your data center with an innovative energy source, don't hesitate to ask us, we'll take care of IT.
innovIT - CARES ABOUT IT