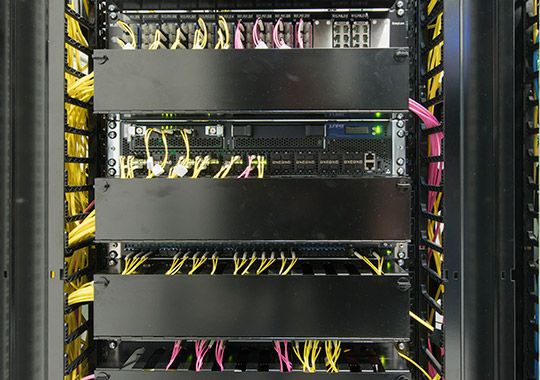 classic
Cable management
Technology moves forward rapidly and components to be replaced regularly, the network underlying this is often neglected. Unused patch cables in double floors and cable bundles are left are quick and can complicate an overview.
The usability and flexibility of the network cabling can be enormously increased with a little planning and a some useful rack accessories.
The accessory is this versatile and is offered by many manufacturers: closed and open cable channels - both for guiding to the rack as well as inside the rack, via cable shunting rings, cable storage solutions, special guides for switch boards, the possibilities are limitless.
Often even simple solutions can already have a huge effect, such as the consistent separation of cable bundles: electricity, internet, network, fiber optic ...
One advantage of a solution with cable channels above the racks can clearly be stated: The visibility of the cable routing animates for a clean and decent cable management.
Other solutions, such as wiring within a raised floor often means: out of sight, out of mind.
Within Infrastructural restructuring it is worthwhile to rearrange the cable management. innovIT AG can help you here!
innovIT - CARES ABOUT IT